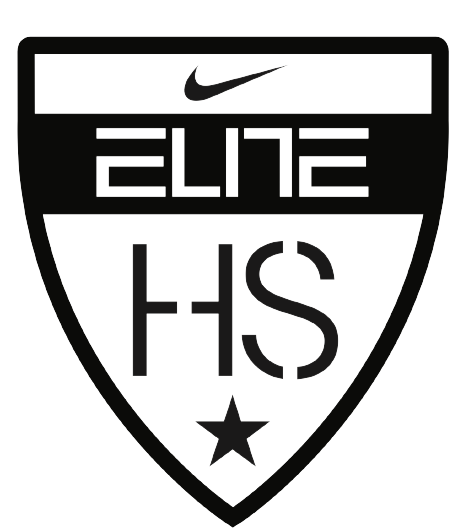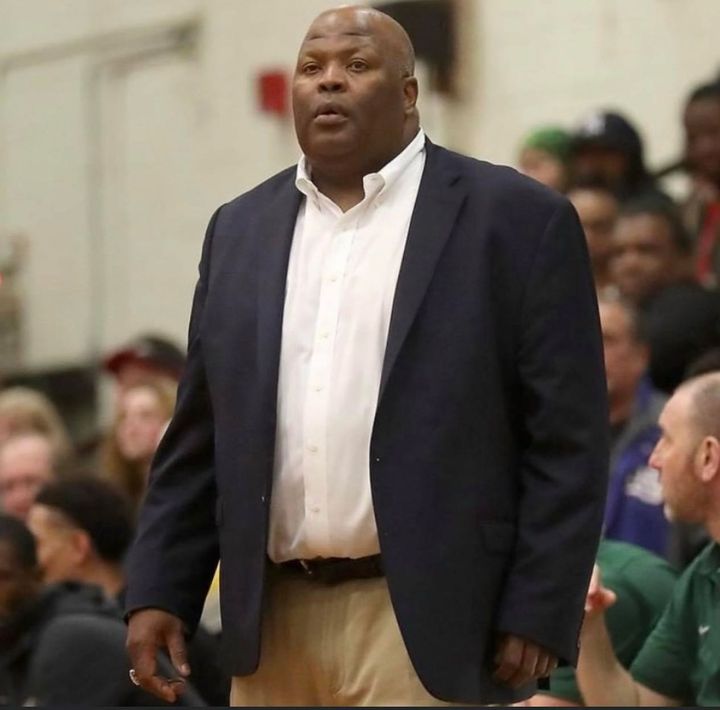 President of The Patrick School, National Team Head Coach
Coach Chavannes, a long-time Morris County, New Jersey resident who is originally from Jamaica, will be taking the helm yet again after a whopping 12 years with The Patrick School.
Coach Chavannes has been coaching for over 30 years, having produced and assisted in the production of numerous NBA players along the way. His storied history is simply impossible to capture in this format.
Outside of his roles with The Patrick School, he is a teacher and administrator who coaches numerous boys' and girls' teams.
Coach's favorite memory from basketball is skills training in the blazing heat at Saint Patrick High School.
Certainly an expert and connoisseur of the game of basketball, Coach Chavannes will be leading this unit to great successes this coming season.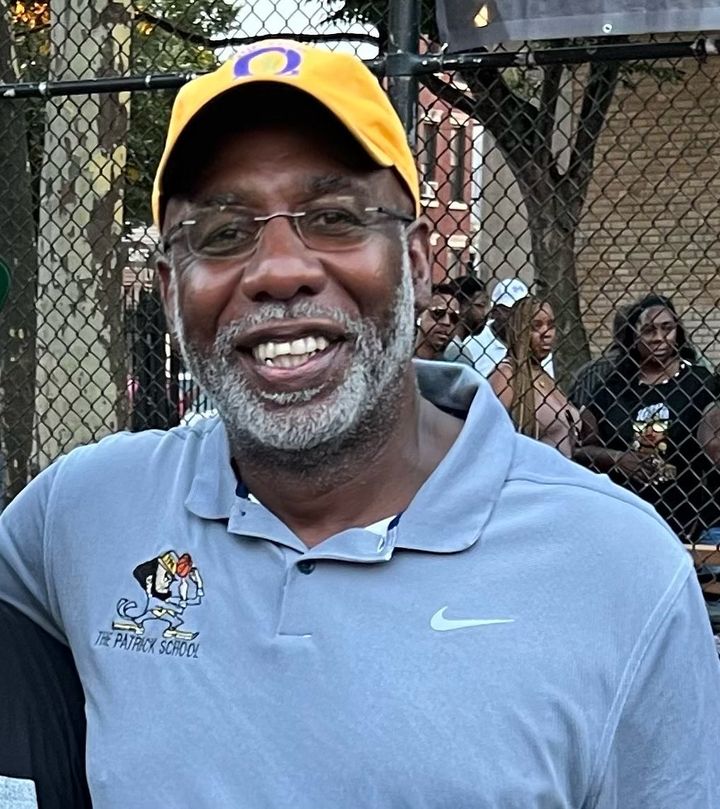 National Team Associate Head Coach, National Team Assistant Coach
Coach Jordan is a man who needs very little introduction. His reputation precedes him. Coach has been with The Patrick School and Saint Patrick's for 12 years over 2 separate stints.
Originally being from Maplewood, New Jersey, he was a player at East Orange High School and Cheyney State University. Coach Jordan boasts over 40 years of experience at the high school and AAU levels. He has won a whopping 7 State High School Titles and an innumerable number of AAU/Tournament Titles at various levels. His list of accomplishments is simply too long to be captured in a bio.
Off the court, Coach Jordan is a retired accountant who is married with children. Asked for favorite memory, he, to nobody's surprise, stated that he has too many, but he cherishes helping kids achieve their dreams. The TPS staff will be built around Coach Chavannes and Coach Jordan.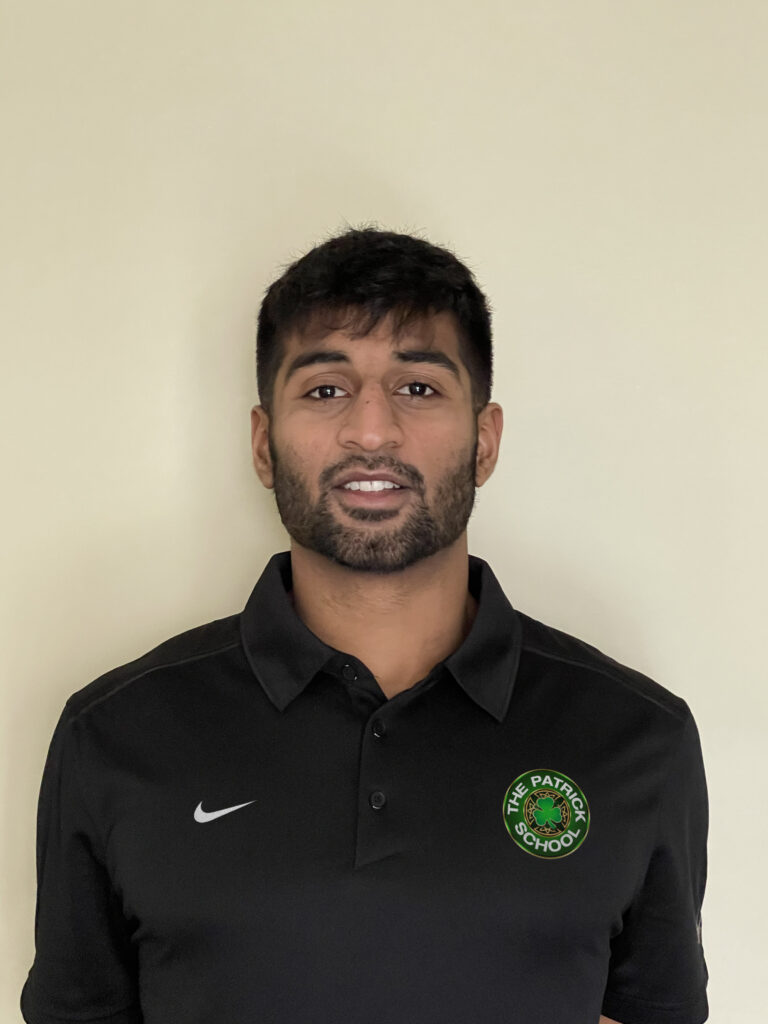 General Manager, National Team Assistant Coach
Hailing from Oak Hill, Virginia, Coach Moole brings a wealth of developmental and strategic expertise to the staff in his first season with the team.
After the ball stopped bouncing for him relatively early, Coach Moole began his coaching career at age 13. He has been coaching basketball for 12 years. Moole has coached at the Varsity, College, AAU, and Recreational levels. Coach Moole was the youngest officially-listed VA 6A Varsity Coach during the Winter '21 season. He was also the youngest HVIAC women's basketball coach during Winter '22. Moole has 3 SYA championships to his name, 2 of which came as a head coach. He has held the responsibility of acting as a Performance Director for True AP (having been promoted 3 times in 15 months) and a Site Director for True Youth Sports. During his stints at these roles, he has led coaches' clinics for recreational coaches, skills clinics for youth players, and sports performance training sessions for teams and individuals. Coach Moole is Impact Basketball Total Player Development Certified, Pack Line Defense Certified, and ISSA CPT Certified. He also has experience as a Skills Apprentice for 24/7 Basketball.
As a player, he has been a 3x CYA Champion, SYA Winter 2014 All-Star, Ultimate Hoops Summer 2022 All-Star/Player of Week 5, and Westfield High School 2015 3 on 3 Tournament Champion. He was also a 2013 Virginia Northern Region Scholar Athlete and 2014 Concorde District Champion in Football.
Outside of basketball, Coach Moole is a Financial Services professional. He was named the #2 Analyst in Barclays' Global TTRO department in 2022 after only 8 months on the job. He was CDW's Coworker of the Month in November 2020. He is a 2019 graduate of Indiana's Kelley School of Business with a major in Finance and holds a Graduate Certificate in Business Analytics from George Mason's Raymond School of Business. Moole also holds a Lean Six Sigma Yellow Belt. He is a CFA Level II candidate who plans on attaining an MBA in the future. Moole also coaches Football. He's coached all three levels of high school football and has been on staff as an Analyst at the Division I level.
Coach Moole's favorite coaching memory is his first championship as a head coach in the SYA's 7th Grade Winter League. In preparation for a championship game against a team that had beaten his team in the regular season, Coach Moole installed a 2-2-1 press the day before the big game. This press contributed to a 26-1 lead at the end of the first quarter and a runaway championship victory.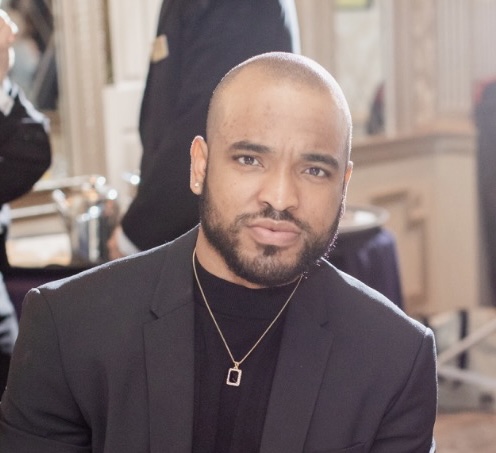 National Team Assistant Coach
Coach Jenkins has been with The Patrick School for 4 years. Originally from Union, NJ, he returns to provide an immense wealth of basketball knowledge to the coaching staff.
Coach Jenkins played for Saint Patrick's from 2006-2008 before going on to play at Iona College. During his time at Saint Pat's, he was a contributing factor in bringing home a Tournament of Champions Title. He has also been to the NCAA tournament as a player. Subsequently, he went on to have professional stints in Australia, Dubai and China.
As a coach, he has coached SportsU for a number of years, won 2 championships on the UA circuit, and won a County Championship and a Tournament of Champions as a member of the Celtics' staff.
He is also a basketball trainer by day. Coach Jenkins has a great family life off the court, being married with a beautiful son.
His favorite coaching memory is winning a Tournament of Champions alongside Coach Chris Chavannes as a member of his alma mater's staff.
With all of his perspective on the game, Coach Jenkins will be of great benefit to the staff and the players.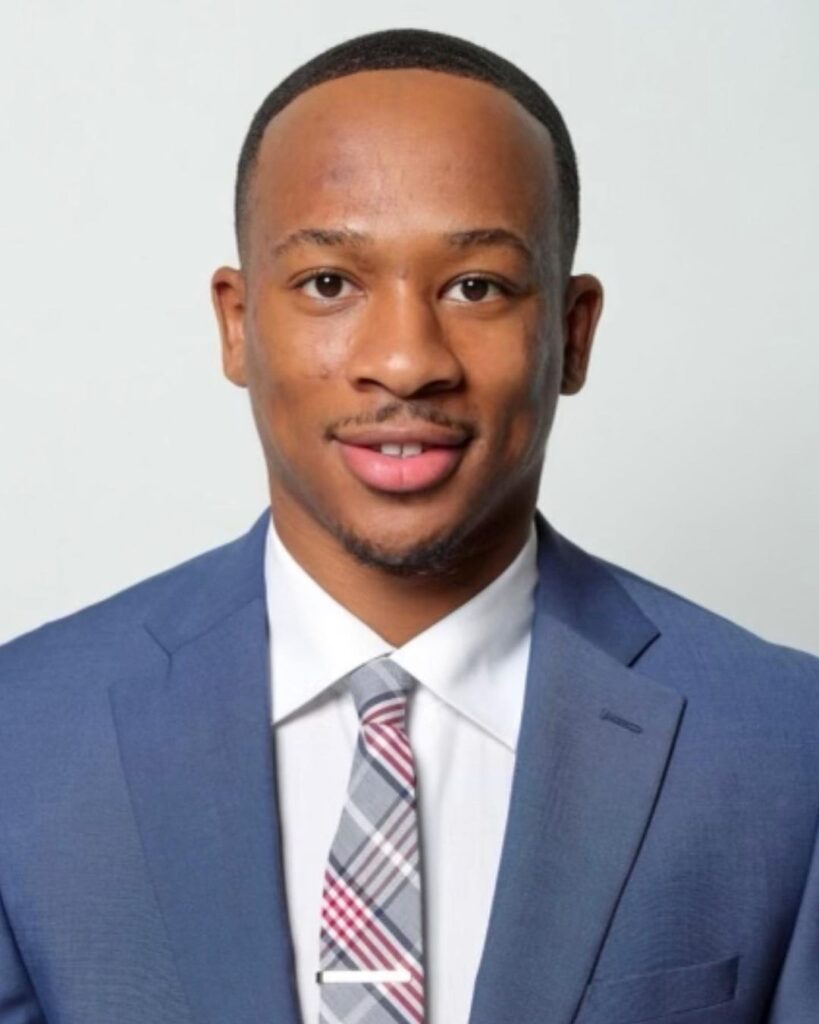 Offensive Coordinator, National Team Assistant Coach
Queens, NY product, Coach Wheeler, in his first season with The Patrick School, brings a vast background at the Division I level to the staff.
Coach Wheeler has held the title of Graduate Assistant and Video Coordinator for St. John's University, a Big East program known for being among the best in the country. He spent his time at Saint John's under Head Coach Mike Anderson. He was at St. John's from 2019 through 2023.
His collegiate career began at the University of Pittsburgh at Titusville of the Western Pennsylvania Collegiate Conference where he played for Head Coach Steve Allen. Wheeler lettered in two seasons for the Panthers (from 2013-15). He also was entrusted with the opportunity to serve as Team Captain. Wheeler scored nearly 1,000 points and collected All-Conference and All-Tournament Team honors during his career at the University of Pittsburgh at Titusville.
Wheeler would go on to further his playing career at Presentation College under Head Coach Jeremy Reigle. He earned 2016-17 NAIA Scholar Athlete recognition and was a 2x President's List Honoree during his time in Aberdeen, S.D.
Prior to his collegiate career, Coach was a standout at Floral Park Memorial High School. Wheeler was named to the All-Nassau County Team at the conclusion of his senior season in 2011-12. He also helped lead Floral Park to a conference championship as a Junior.
Wheeler earned a Bachelor's Degree in Business Management from Presentation College in 2017. He also earned a Master's Degree in Sports Management from St. John's in 2021.
With his deep background in Basketball, Coach Wheeler will surely be a pivotal member of the TPS staff.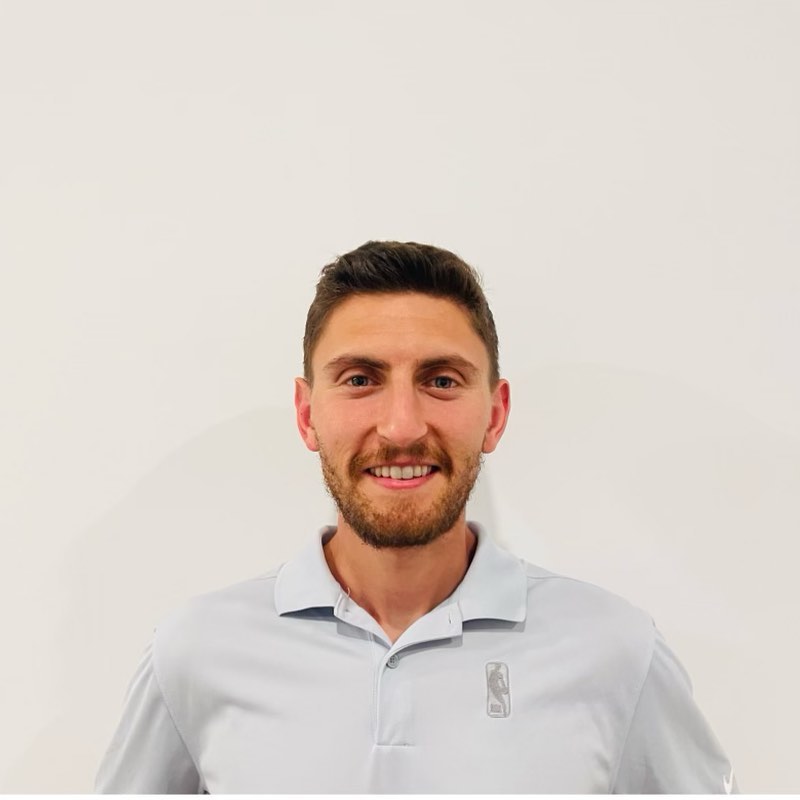 Joe Ross, of East Brunswick, New Jersey, is entering his first year as a member of The Patrick School's staff.
In 6+ years as a player development/shooting coach, Joe has built a strong reputation as one of the top trainers in NJ. His client list includes 20+ players with professional playing experience and more than 30 scholarship athletes including players from Florida, LSU, Texas Tech, Virginia, Rutgers, Princeton, Notre Dame, Seton Hall, and more. This past season he had several players competing professionally in the NBA G-league and 14 different countries.
Coach Ross was a 3-year starter at East Brunswick High School where he led the team in scoring. He was a major contributor to the program's amassing of over 60 wins in 3 years. He would later go on to play collegiately at Ithaca College in New York. In the Winter 2012 season, he was a member of a team that won the Conference Championship and went on to advance to the Division III Sweet 16. This was the best finish in school history. Joe was the team leader in 3-point percentage that season.
Outside of working with The Patrick School, Coach Ross also has quite the reputation as a professional skills trainer. He is the Owner of JRR Hoops. His social media accounts (@jrr_hoops) have amassed 175,000+ followers due to his prowess as a development specialist.
Basketball runs thick in Ross' blood. He is the son of Shari and Cliff. Cliff played college basketball at Delaware. Joe's younger brother, Matt Ross, was a 1,000-point scorer at East Brunswick High School. It is certainly safe to say that the Ross family has left their mark on the East Brunswick High School Basketball Program.
Coach Ross has so many memories of making a positive impact on players that he is unable to isolate a favorite memory. He did state, however, that his favorite thing about his job is seeing, in a game, a player successfully complete a move on which countless hours were spent training. In Coach Ross' estimation, there is no better feeling than that.
The team will certainly benefit from Coach Ross' expertise and diligence, and the program is thrilled to have him returning.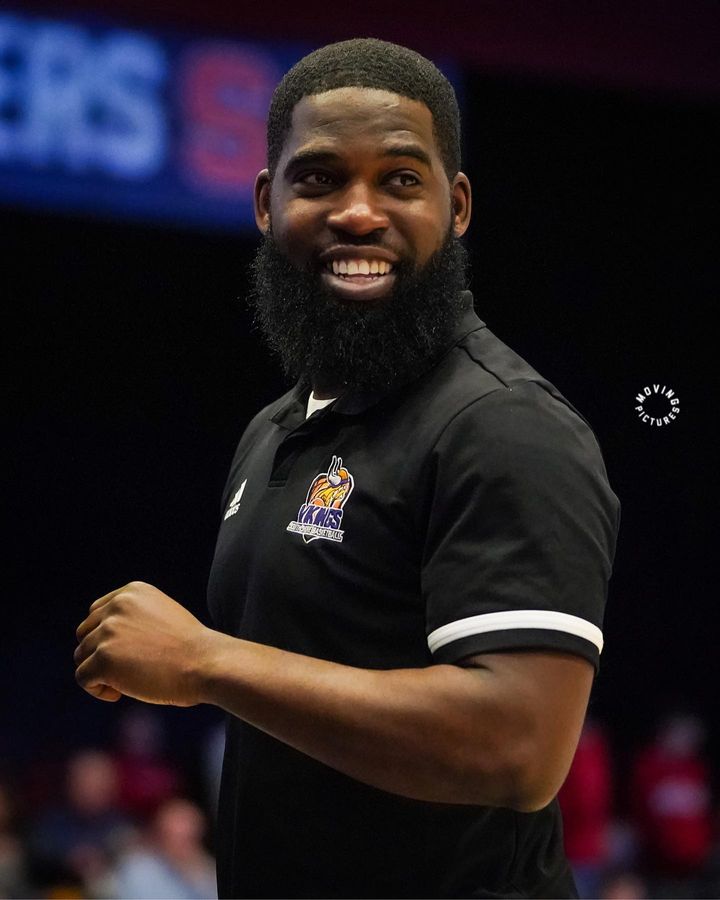 Head Strength & Conditioning Coach
South Jamaica, Queens, New York native, Coach Ike Iwu, brings the muscle to The Patrick School in his second season with the program.
Coach Iwu prides himself on making things work for programs as a behind-the-scenes character. He has worked at many top programs in Brooklyn, including Lincoln High School, Nazareth High School, and South Shore High School. He is a master recruiter, but, as any recruiter does, he keeps his secrets close to the vest. Coach Iwu is a professional when it comes to building with student-athletes off of the court and indirectly applying life lessons to the game and their personal lives.
Coach Iwu played at the Varsity level at August Martin High School in Queens, New York. During his offseasons, he played with the Long Island Lightning AAU Program. Collegiately, Iwu played 2 seasons at Queensborough Community College before moving on to spend 2 years as a player at York College.
Coach Iwu is of Nigerian descent, and is the first member of his family to be born in the United States of America. He recently moved from Long Island, New York to Southern New Jersey.
Outside of basketball, he is a Special Education Coordinator. In this role, he plays a pivotal role in getting young, disabled children the help they need. Coach also consults for the production of high school basketball events across the country. In his down time, he is also a DJ by hobby.
Coach Iwu's favorite memory as a coach stems from his time coaching Almighty Force, a 13U Boys' AAU team. His best player, at the time, was a girl named Aiyanna, who is now a high school player at Christ the King.
The staff is excited to learn from and coach with Coach Ike Iwu this season.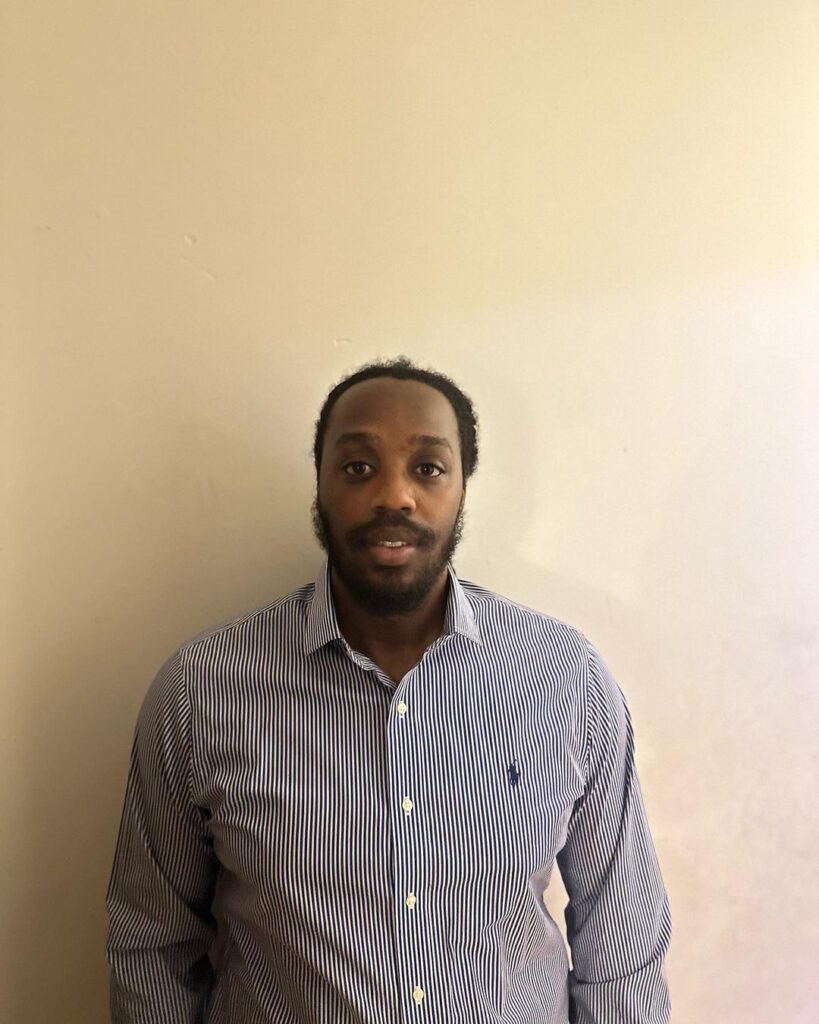 National Team Assistant Coach
Coach Russell is in his first year with The Patrick School. He is a Newark, New Jersey native.
Coach Russell is a staple in the New York basketball scene. He coaches at the AAU level. He has won every tournament that he has his program consistently compete in at least one time.
As a player, he was a 4-year letterman at West Side High School. Outside of basketball, he is an IT professional who boasts a degree from the New Jersey Institute of Technology. He was a licensed practical nurse before he moved on to a career in IT.
He has 3 beautiful boys who also play basketball.
Coach Russell's favorite memory from coaching is the time he had an ex-player of his approach him as an adult to tell him that he never forgot what Coach Russell has taught him. The player insisted that Coach Russell changed his life. This is quite an accomplishment. Any coach will tell you this is the highest honor one can receive as a coach, and Coach Russell is very deserving of such high praise.
Coach Russell will be of great importance to the program this year.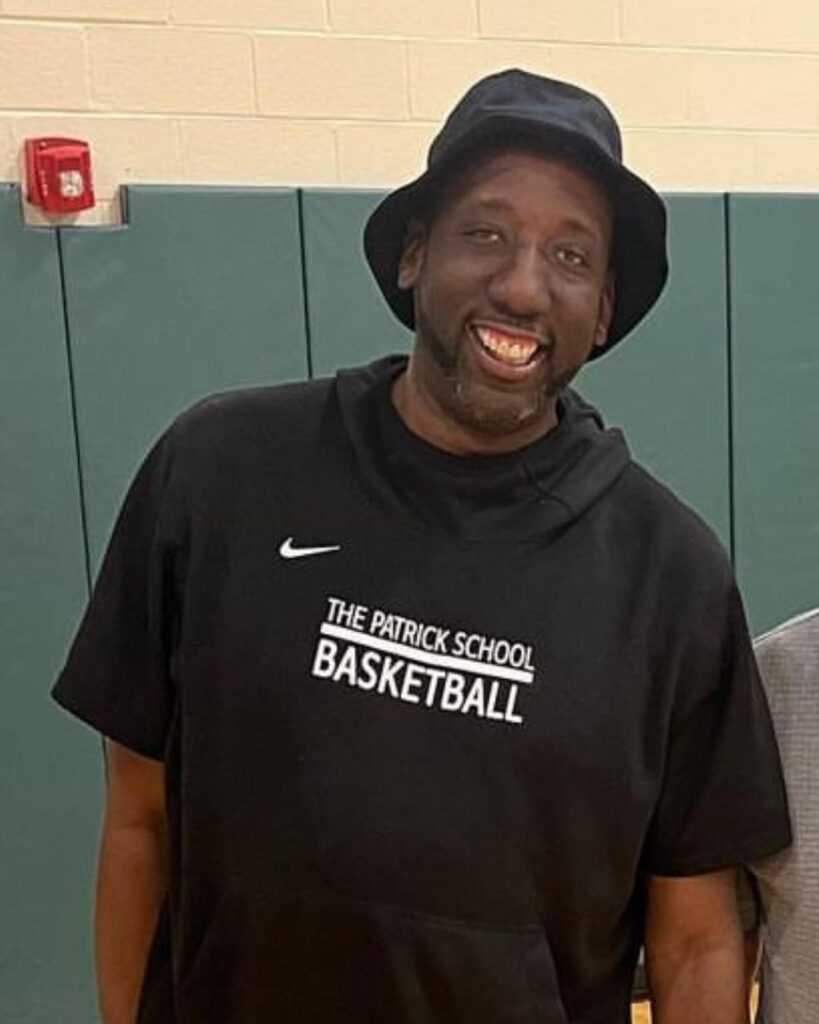 National Team Assistant Coach
Coach Sherard Rogers is very familiar with NYC Metropolitan Area Basketball. He is from the Vailsburg Section of Newark, New Jersey. Coach has been with The Patrick School for two years.
Rogers has an abundance of experience walking the sideline. He was the Head JV Coach at Frederick Douglass High School in Lexington, Kentucky for 2 years. Coach Rogers was also a Varsity Assistant Coach at the same school. He also has 2 years under his belt as the Head JV Coach at Paris High School in Paris, Kentucky. To further explain his experience in developing high level players, it is best to also discuss his time at Dunbar High School in Lexington, Kentucky, where he spent 3 years holding the Head Coach title for the JV team.
Coach Rogers was a player for Saint Patrick's High School before the turn of the century. He was on the Varsity team from 1994 to 1997, and he went on to continue his basketball career at Saint Benedict's Prep. He also has played Junior College basketball at Cecil College, a powerhouse in the Northeastern Maryland area. He earned a Division I scholarship to Eastern Kentucky University during his time at Cecil College. At Eastern Kentucky University, Coach Rogers would play for Travis Ford and earn his Bachelor's Degree in Arts and Sciences.
Coach Rogers' coaching accomplishments do not come close to encompassing the breadth of the work he does in the community. Outside of basketball, he has held the responsibility of being the Head Director of Indianapolis, Indiana's After-School Substance Abuse Program. This program was administered through Michelle Obama's Public Allies AmeriCorp Program which was started in the 1990s. Public Allies is a national movement committed to advancing social justice and equity by engaging and activating the leadership of all people.
Coach's favorite coaching memory is playing the role of Head Coach for Dunbar HS in the prestigious King of Bluegrass Kentucky Holiday Tournament.
The Patrick School community is looking forward to having Coach Rogers on staff.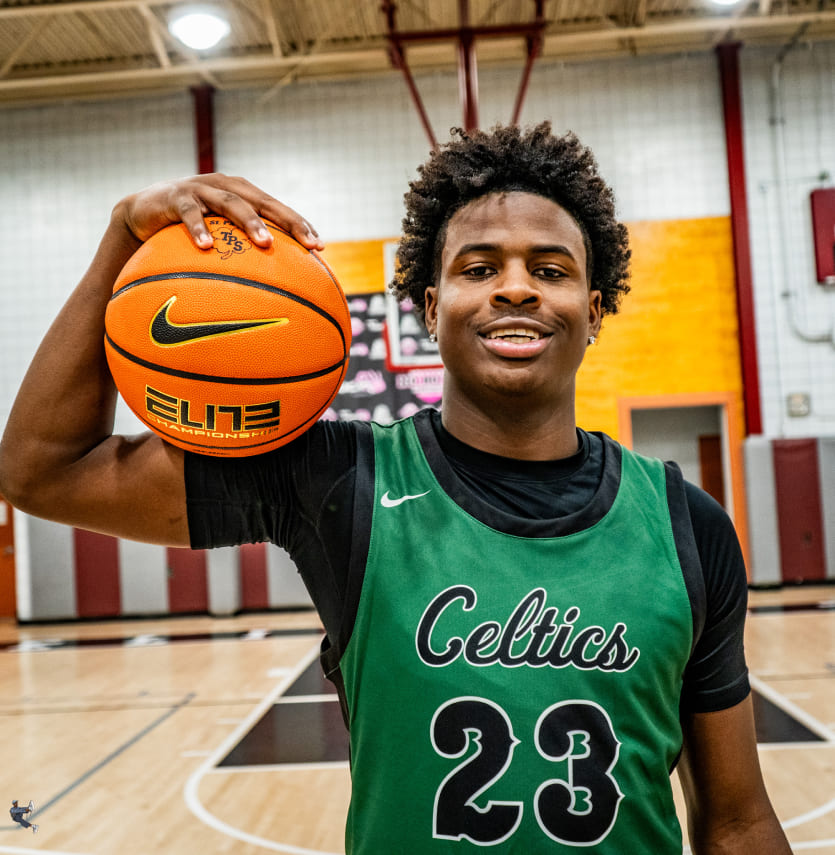 Dasir "Das" Dwayne Owen Nelson
6'2" Shooting Guard – Class of 2025 (Junior)
Instagram: @dasirrr; Twitter: @dasirnelson
Favorite Team: Cleveland Cavaliers
Favorite Food: Buffalo Wings

Dasir is an athletic guard from East Orange, New Jersey. He was a member of a Conference Champion team. Das has been playing basketball at a high level for some time, and his favorite memory is his first in-game dunk on a defender. He describes himself as funny, tall and energetic.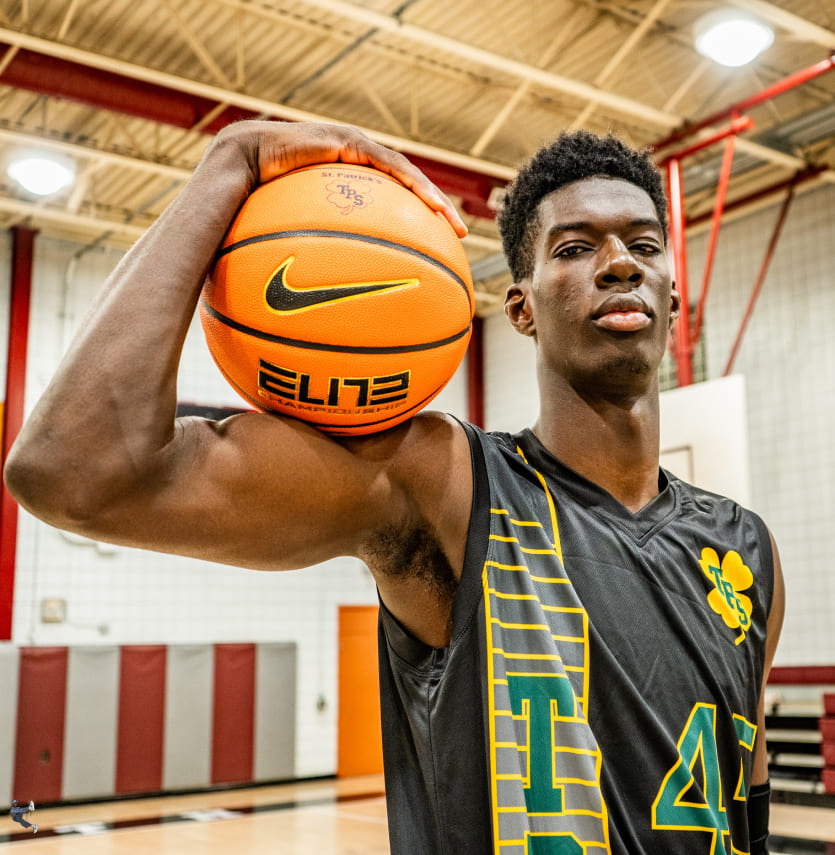 7'3" Center – Class of 2024 (Senior)
Instagram: @iamasni_; Twitter: @iam_asni 
Favorite Team: Los Angeles Lakers
Favorite Food: Yassa

Assane is a lengthy athlete from Senegal. He has spent time playing basketball in Spain, and he fluently speaks French. His career aspiration is to become an NBA player. Asni is a man of few words who is currently based out of Linden, New Jersey. His favorite basketball players are Joel Embiid and Edy Tavares.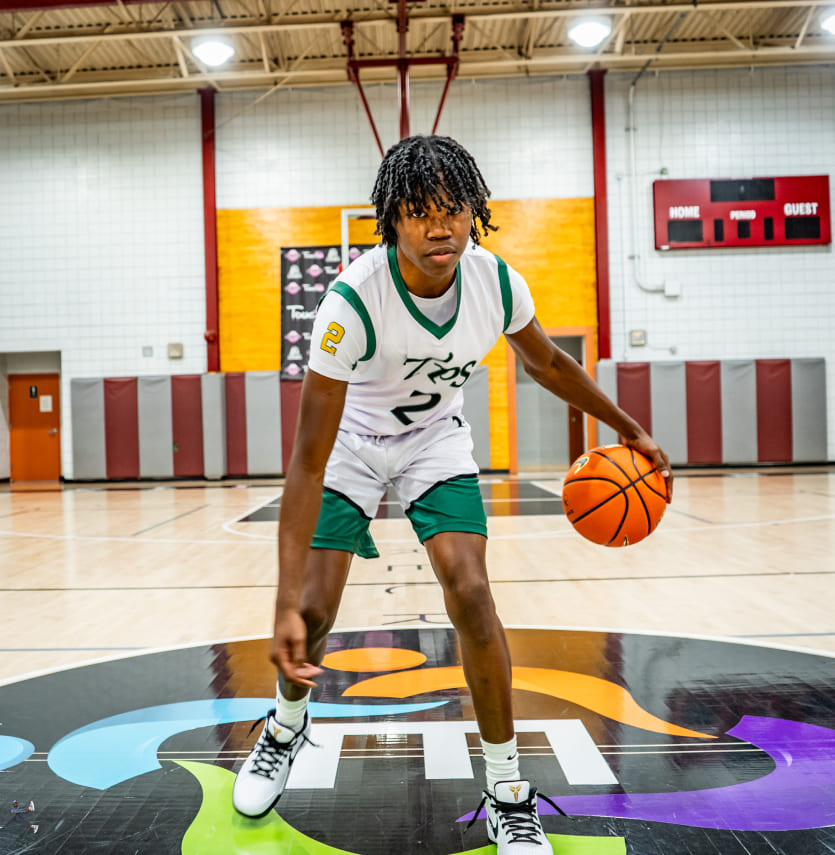 Jaysean "Jay" Tyrek Williams

5'11" Point Guard – Class of 2025 (Sophomore)
Instagram: @Jayseanwi1illiams; Twitter: @JayseanWilliam8
Favorite Team: Golden State Warriors
Favorite Food: Macaroni & Cheese

Jaysean is a sharpshooter that is extremely aggressive on defense. He describes his play style as "always on the kill." Jay credits Bloomfield for his funny personality and aggression on the court. He enjoys basketball, travel, and art. His favorite basketball memory is hitting his career 1000-point mark in a packed gym. As a 17 year-old, Jay already has offers and has been noted as one of the top players in his class.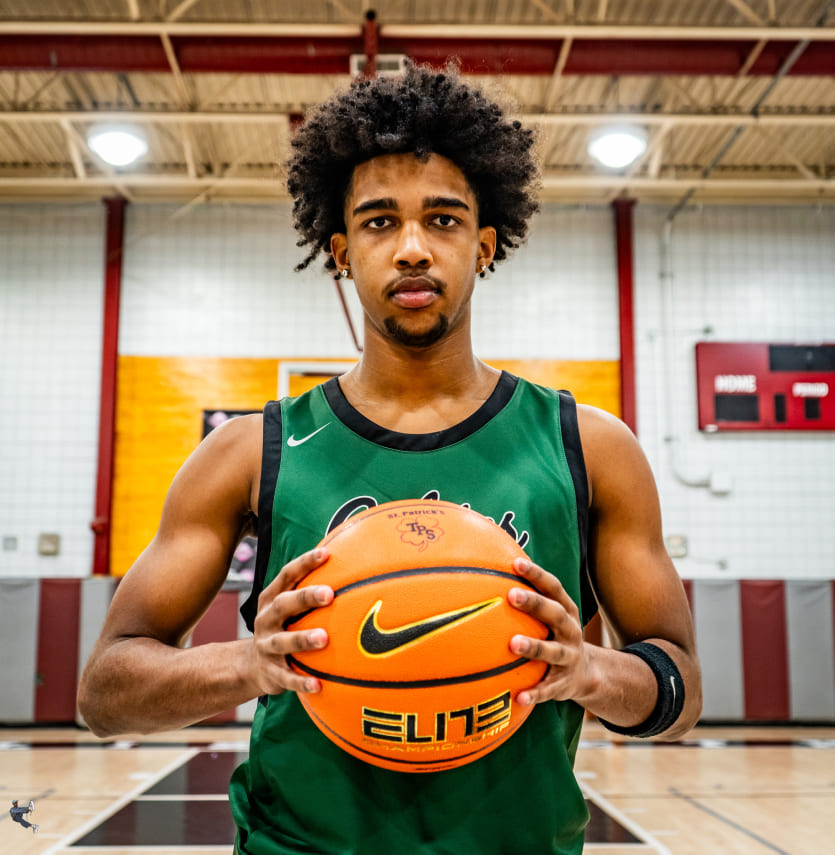 Brandon "B-Lee" Isaiah Lee Williams
6'4" Shooting Guard – Class of 2025 (Junior)
Instagram: @brandonleee15; Twitter: @brandonlee1415 
Favorite Team: Oklahoma City Thunder
Favorite Food: Chicken and Rice

Brandon hails from his birthplace of San Juan, Puerto Rico. He brings a smooth, pure jumper to the States along with him. B-Lee has a myriad of accomplishments to his name. He is a Captain for The Patrick School National Team. He was also the Captain of the U16 Puerto Rican National Team and a U17 FIBA Basketball Gold Medalist. He is an honor roll student and truly exemplifies excellence. Brandon was also named the NBA Basketball Without Borders 3-Point Champion in 2023. The game runs in his veins, as his father is an ex-NBA player. Brandon's older brother plays at the Division I level.

Brandon loves ketchup and mayo; he'll put them on any type of food. His favorite basketball memory is watching his brother be a part of a March Madness run, winning 3 games in the NCAA Tournament.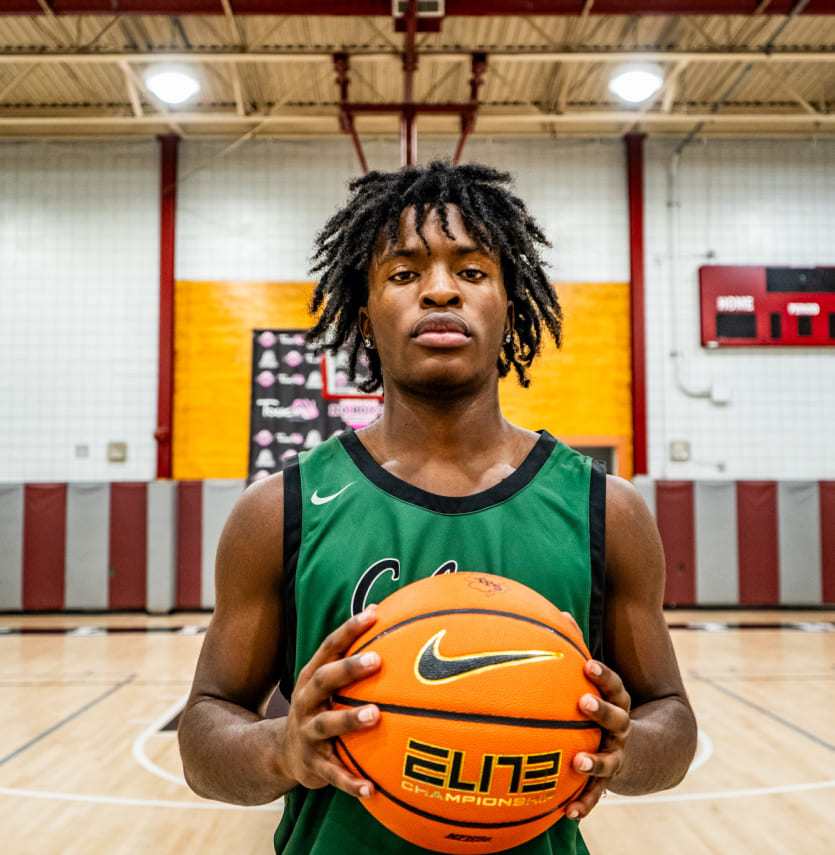 Javeir "Jav" Amin Bennett
6'0" Point Guard – Class of 2025 (Junior)
Instagram: @Javeirr; Twitter: @BennettJaveir
Favorite Team: Portland Trail Blazers
Favorite Food: Chinese Food

Javeir is a hard-nose guard from East Orange, New Jersey. Jav's favorite basketball memory is hitting a Championship-winning shot in Atlantic City. In addition to his talents as a basketball player, he has the capability to do a handstand.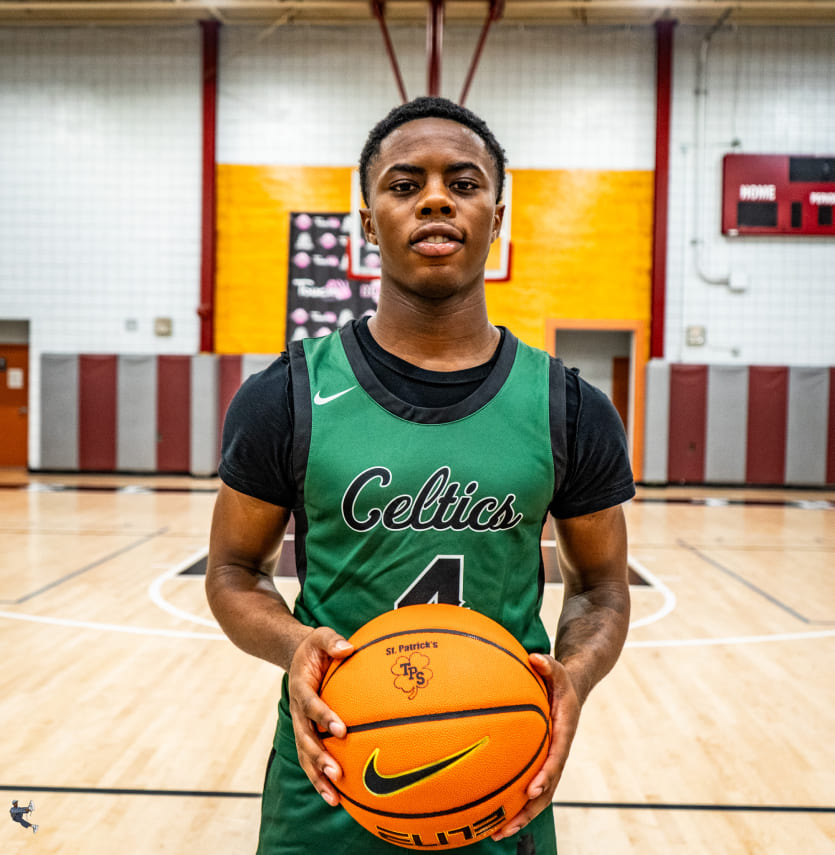 Darius "Dee" Lamar Hickmond
5'7" Point Guard – Class of 2026 (Sophomore)
Instagram: @datpointguardee; Twitter: N/A
Favorite Team: Los Angeles Lakers
Favorite Food: Chick-Fil-A Nuggets

Darius is a High-Major and NBA hopeful from Trenton, New Jersey. When asked of his favorite basketball memory, he harkened back to a game-tying shot he hit to send a game to overtime. His team went on to win the game in truly remarkable fashion. Dee also enjoys learning new things.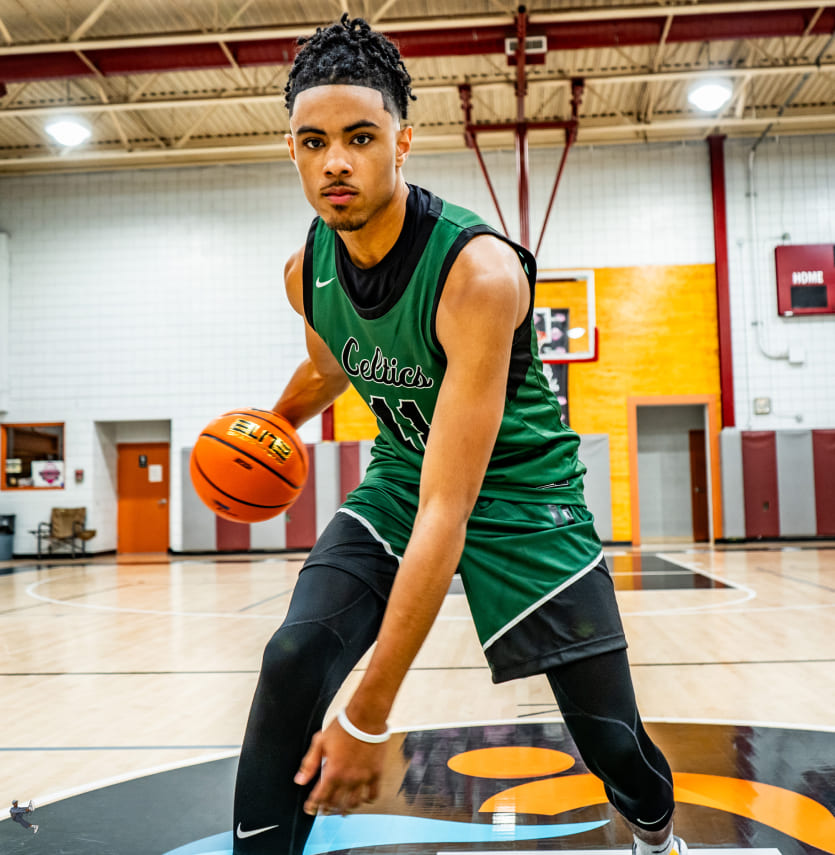 6'5" Shooting Guard – Class of 2024 (Senior)
Instagram: @jglove.11; Twitter: @jaidenglover 
Favorite Team: Brooklyn Nets
Favorite Food: Wings

Jaiden is an elite, lengthy shooting guard from Brooklyn, New York with a rounded-out game. He has been ranked in the top 50 in the Class of 2024. JGlove has been working on his game since he was 8 years old. His favorite memory is receiving his first Division I offer. Jaiden is a very high-level player, and The Patrick School is excited to have him returning.
6'8" Power Forward – Class of 2024 (Senior)
Instagram: @iamwilliamsydnor; Twitter: @iamwilliamsydnor
Favorite Team: Miami Heat
Favorite Food: Subway

William is a long, athletic Wing/Forward with a versatile game. He credits The Bronx, New York for his play style. Will is most proud of his role in his team's championship victory at the Lincoln Park Tournament in the summer of 2023. He finds being alone peaceful, and his favorite basketball memory is of Kevin Durant hitting what would have been a game-winning shot in a Game 7 against the Milwaukee Bucks on which his foot was on the 3-point line.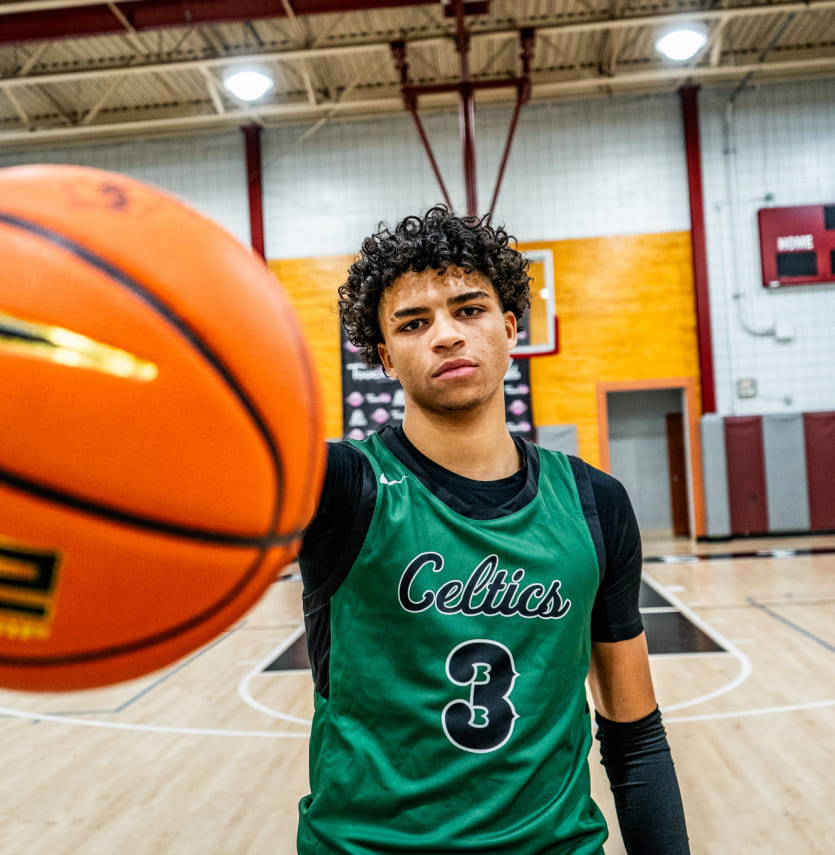 Marcus "Frenchi AKA Money Marcus" Le Roux

6'4" Shooting Guard – Class of 2024 (Senior)
Instagram: @money_marcusss; Twitter: @money_marcusss 
Favorite Team: Atlanta Hawks
Favorite Food: N/A (Diverse Food Taste)

Marcus is a Paris, France native with a smooth jump shot. Money Marc takes pride in the fact that he started playing basketball at the age of 13 at one of the lowest levels of French basketball and has progressed to where he is now. His favorite memory is his first Nike tournament in Paris. Frenchi is superstitious; he has very specific way of putting his socks on before any game.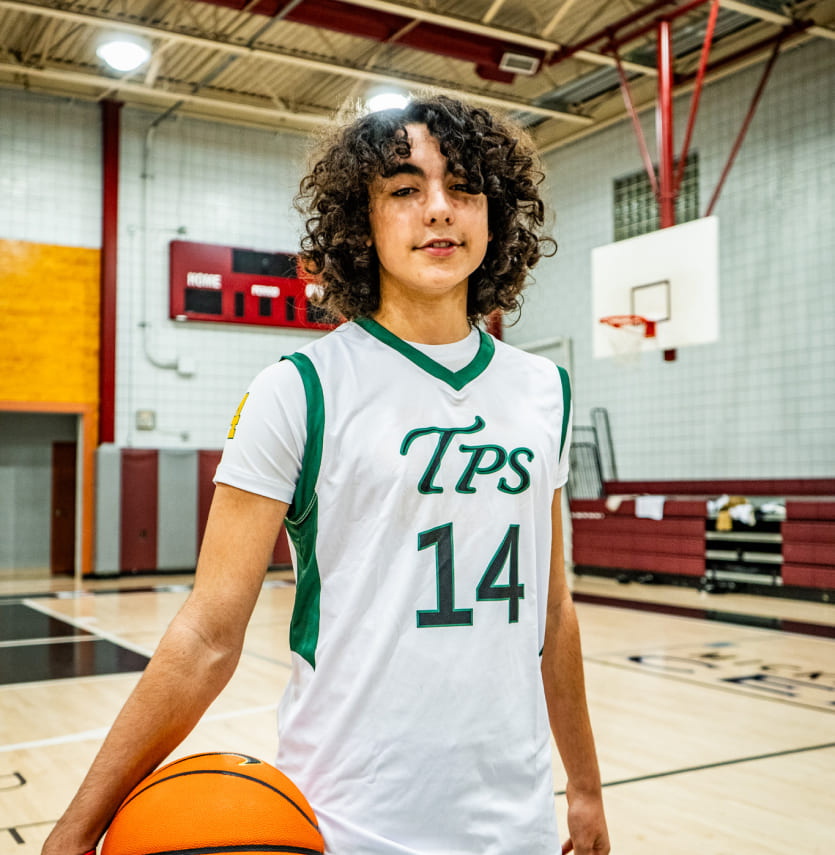 5'10" Point Guard – Class of 2027 (Freshman)
Instagram: @lisbinishi_; Twitter: @LisBinishi
Favorite Team: Brooklyn Nets
Favorite Food: Sushi

Lis is a crafty guard from Edgewater, New Jersey. He was honored with the First Team distinction at the U16 FIBA European Championships. His favorite memory is of his 43-point game in the FIBA European Championships. Outside of basketball, Lis is a big connoisseur of fashion.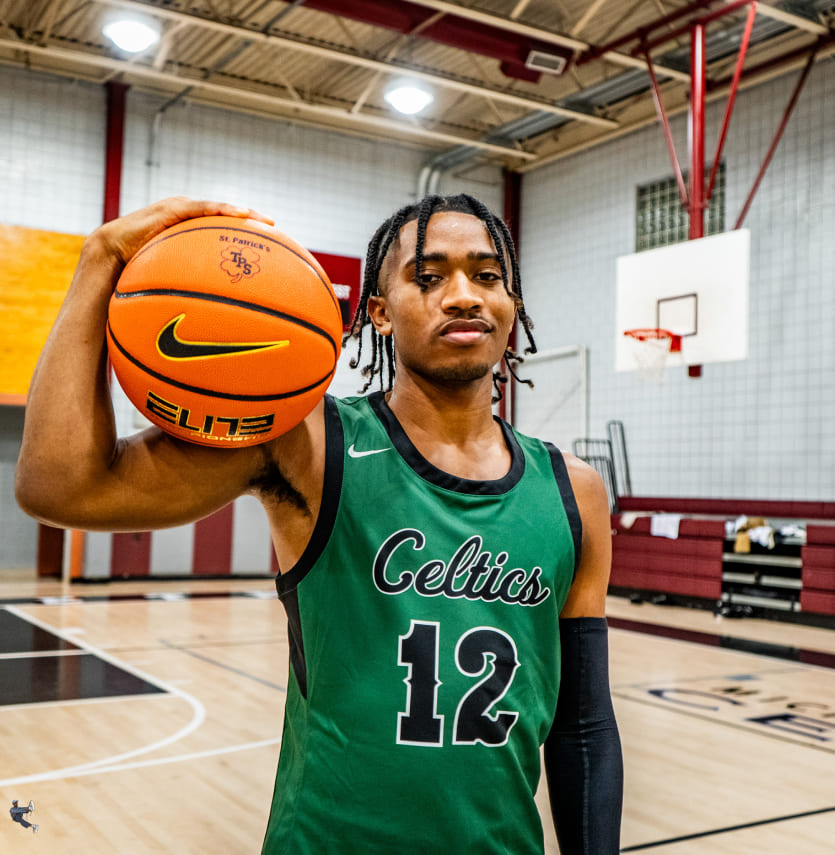 Malik "Leek" Junious-Fuller
6'0" Point Guard – Class of 2024 (Senior)
Instagram: @yessrmal1k_; Twitter: @yessirmal1k 
Favorite Team: Boston Celtics
Favorite Food: French Fries
Malik is a versatile guard out of Queens, New York. His proudest moment is a 40-point game. Leek's favorite basketball memory is going to Nationals with his family. Off the court, Malik is a huge anime fan.